SSS Post #2 - Please leave a meaningful comment about this review or a question for other readers to gain entry into the Sensational Series Spotlight GIVEAWAY! Use Rafflecopter Form in this post, below.
Don't forget to come back to the BookShelf tomorrow for my review of Changeling Dream (repost) and more chances to enter!
~*~*~*~*~*~*~*~*~*~
In Dani Harper's Changeling series, "readers will encounter a realistic and endearing cast of characters from within a super exciting reading adventure that will leave you fully satisfied".
It's not often that I find myself completely content at the conclusion of a reading adventure but with
Changeling Moon
, book 1 of
Harper's Changeling series
, that is exactly the best way to describe how I felt! No questions were left unanswered, no endearments left unsaid. And, to top it all off, Connor and Zoey make such a perfect pair! Woot Woot! This match up is the stuff dreams are made of!
Zoey thought she left all the violence and drama of the big city behind. Never did she think her telepathic talents would be put to the test in a little "no where, nothing special" town like Dunvegan ….Yeah, right! Hunted by a rouge werewolf, unknowingly protected by the pack and smack dab in the middle of a whirlwind romance in the making, Zoey is one hell of a gutsy gal! But, can she overcome her frustrations at a dreadfully unreliable and lack-luster ability she'd rather have left in the past? Can she come to terms with the inevitable paranormal discovery of not only Connor's true identity but her own, as well?
In
Changeling Moon
,
Harper
treats readers to a well rounded, full bodied reading adventure which flows with a seemingly effortless consistency just as refreshing and continuous as the Peace River, a setting which later plays a prominent part in this journey. Just like the river, (and contrary to the peace and stability that she came here looking for), the Village of Dunvegan and it's very own veterinarian extraordinaire, Connor Macleod brings to Zoey's life a myriad of tumultuous emotions and events. Stress inducing, mind boggling, nail bitting, temperature rising emotions and encounters which she bravely faces and overcomes with such determination and grace that readers can't help but like and admire her.
Dani
introduces a great cast of characters so real, so believable that the desire to hear "the rest of the story" becomes almost tangible. What's Jessi and Bill's story? Will future installments of the series teach us more about the Macleod? Don't forget, Connor has a couple 'o brothers just as HOT as he is! Do we get to read Devlin and Culley's "romantical" adventures? And, let's not forget about James! He's probably one hell of a story too! (Psst…check out Changeling Dream!)
Dani Harper
has a passion for the paranormal which totally shines through with this amazing new series!
(This review has been "re-posted" from my original publishing for use in this event.)
~*~*~*~*~*~*~*~*~
Changeling Moon
By
Dani Harper
June 1, 2011
Brava
(Kensington)
ISBN-10: 075826514X
ISBN-13: 978-0758265142
From the Publisher
He roams the moonlit wilderness, his every sense and instinct on high alert. Changeling wolf Connor Macleod and his Pack have never feared anything—until the night human Zoey Tyler barely escapes a rogue werewolf's vicious attack.
"I would love to read more of the Macleod clan!" —Fallen Angel Reviews
As the full moon approaches, Zoey has no idea of the changes that are coming, and only Connor can show her what she is, and help her master the wildness inside. With her initiation into the Pack just days away and a terrifying predator on the loose, the tentative bonds of trust and tenderness are their only weapons against a force red in tooth, claw…and ultimate evil.
~*~*~*~*~*~*~*~*~
Dani Harper
, author of
Changeling Moon
, writes paranormal romance, blogs about the paranormal, watches paranormal TV and movies, and reads paranormal books of almost any kind. So it's only natural that werewolves, faeries, ghosts and other supernatural creatures populate her stories. She lives on an island in Southeast Alaska with her fisherman husband. Her stories get written on land or at sea with the help of her executive secretary, Fiona the Pug. (Bio info courtesy of
FBS Media
. For a more detailed biography, please visit
Dani's "Author" page at her website
.)
Find Dani on the Web
a Rafflecopter giveaway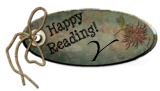 Reviews are written on a volunteer basis and are only the opinions of the individual review author and do not necessarily reflect the opinions and/or views of the author, publisher, or public readers in general
Copyright © YzhaBella's BookShelf 2010-11